27/06/22 11:08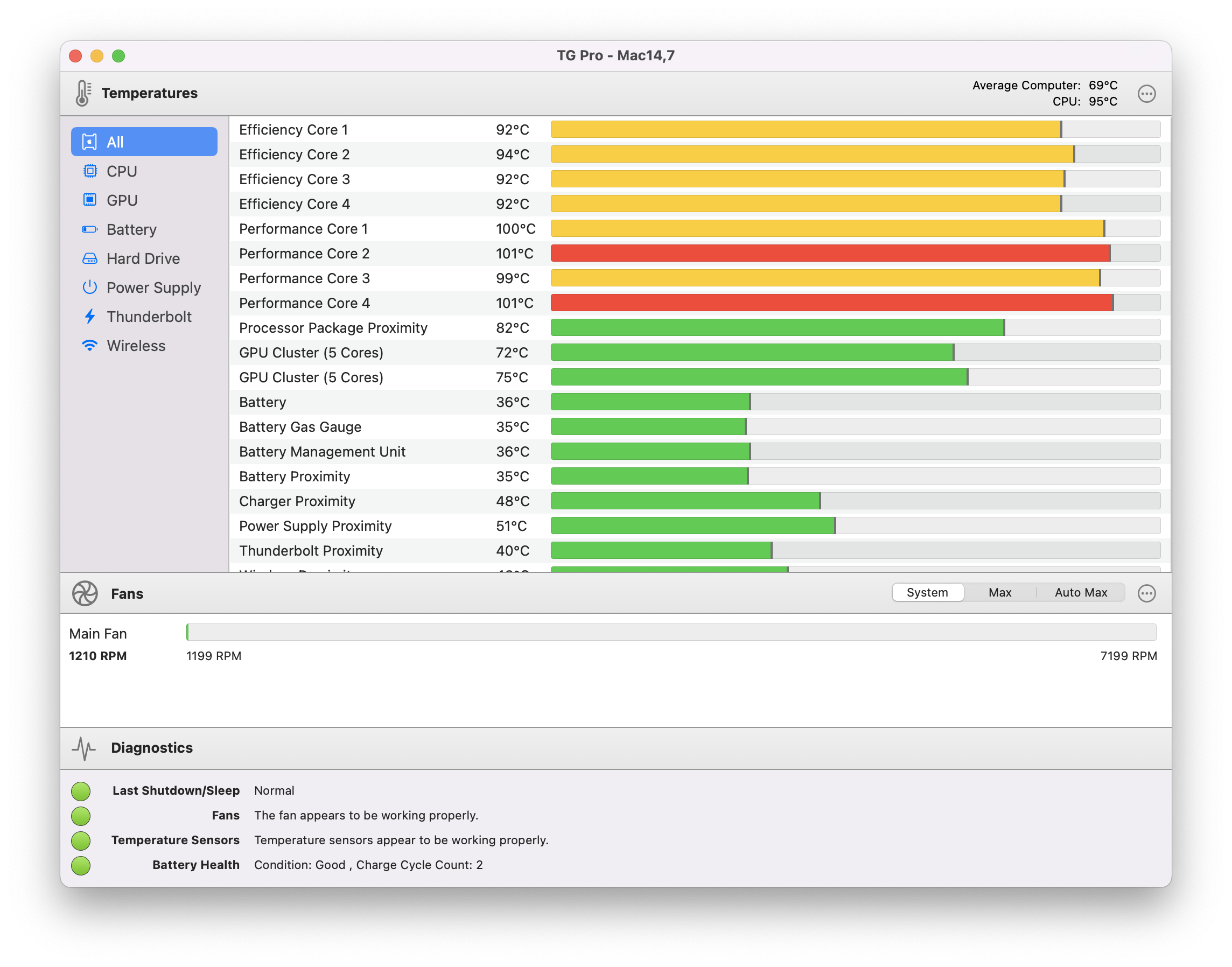 After some hard work, we're happy to announce that
TG Pro
has been updated to version 2.70 with full support for the M2 version of the MacBook Pro!
For the curious, this is the exact model that is now supported:
• MacBook Pro (13-inch, M2, 2022) (Mac14,7)
TG Pro is the first app available to monitor the internal temperatures of the M2 chip, including the CPU cores (Efficiency & Performance), GPU, power supply, battery, Thunderbolt, WiFi and more. In addition, it has full
fan control
to monitor the speeds or boost them to help cool down the Mac if needed.
Even though it normally runs cool, the CPU temperatures can get up to 105C so it's important to be able to boost the fans using TG Pro for heavy workloads since macOS is quite conservative with the fan speeds.
Download TG Pro
today and enjoy a free 14 day demo and see why thousands of people love and trust this amazing Mac utility!
14/04/22 10:11
Learn how to use TG Pro to keep the Mac Studio fans to a minimum so they stay nice and quiet!
Read More…
19/03/22 20:20
TG Pro now supports the new Mac Studio models, including both the M1 Max and M1 Ultra versions. Temperatures such as CPU, GPU, memory, Thunderbolt ports and many more are available along with fan speeds and full control.
Read More…