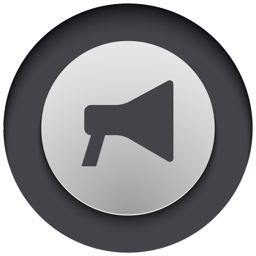 Silence your Mac's startup chime.
We're happy to announce that Silent Start is now free!
Have you ever had to restart your Mac and you (or someone else) has been annoyed by the startup chime? If so, download it for free and give it a try. It's able to silent the chime and then restore the volume back to normal after it starts up.

The only exception is if headphones are plugged in, and in that case OS X doesn't allow Silent Start access to the internal speakers. However, Silent Start will show a helpful dialog right before restart/shutdown to give you a chance to unplug them so it can mute the startup chime.
Compatible with Mac OS X 10.9
Relax and enjoy a silent startup, whether you're at home, in a library, a coffee shop or somewhere where you'd like to be quiet.
The previous volume is automatically restored after startup.
Runs in the background with an always available status icon in the menu bar.
Simple preferences that are easy to use.
Compatible with Mac OS X 10.7 - 10.11 (El Capitan)
Tunabelly Software Inc. is a Canadian software development company.
Specialize in making amazing macOS, tvOS and iOS apps.