Amazing Optical Illusions
Enjoy 8 beautiful hand crafted illusions for the Apple TV.
To download - search for "Amazing Optical Illusions" in the App Store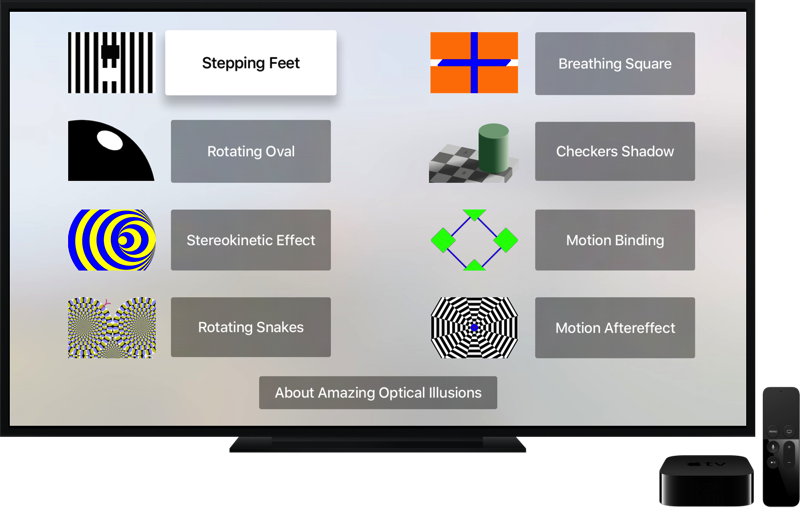 Show off your new Apple TV by experiencing one of the 8 hand crafted illusions included in Amazing Optical Illusions!

See if your friends get fooled by some of the neat tricks the illusions play on our brains. Some of them just don't make sense, and some you won't believe are true!

Included illusions:
• Stepping Feet
• Rotating Oval
• Stereokinetic Effect
• Rotating Snakes
• Breathing Square
• Checkers Shadow
• Motion Binding
• Motion Aftereffect

All of the illusions have been hand made for the new Apple TV and are all displayed in the highest resolution possible, so they're always sharp and easy to view.
Tunabelly Software Inc. is a Canadian software development company.
Specialize in making amazing macOS, tvOS and iOS apps.