Create professional Cocos2d particle emitters for iOS, macOS and Android.
Using Cocos2d for a game or app and having issues with designing professional looking particle emitters? If so, download Particles today and start creating through the easy to use yet powerful UI. No more editing emitters plists by hand!

Modify all the properties of emitters, such as size, colors, rotation, lifespan - over 35 in total. Play around to get the perfect effect that you're looking for.

Particle emitters are saved in the standard Cocos2d plist format so they can be instantly dropped into your app. For an even tighter integration, set the save folder to the exact spot where your app loads the emitters.

With continuous updates and support, Particles is the premier particle designing app for Cocos2d. Download the free demo today.
I have been making console games for 12 years and this puts some of the particle editors I have seen to shame.
Mac App Store review
Great app with a very focussed purpose - to produce particle emitters for Cocos2D. Saves data/content to plist files. Great configuration options, easy to use and you can generate great results very quickly.

Mac App Store review
Really nicely designed tool for quickly creating great particle emitters. Allows you to focus on the creation rather than the technical details in creating an effect.

Mac App Store review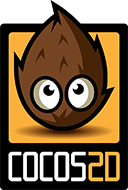 Create professional particle emitters in the standard Cocos2d plist format for easy importing into your app.
Customize every aspect with precise numbers, or use the sliders. Over 35 properties to modify.
Choose where the emitters are stored so they can be quickly integrated into a build workflow.
Import your existing emitters for easy editing.
Preview in full screen mode with the mouse cursor hidden.
Use an image, or a color for the background.
Our order process is conducted by our online reseller Paddle.com. Paddle.com is the Merchant of Record for all our orders. Paddle provides all customer service inquiries and handles returns.
Compatible with macOS 10.7 and higher.
Tunabelly Software is a Canadian software development company.
Specialize in making amazing macOS, tvOS and iOS apps.