Need to encode a file in Base64? Yep, you can do that too. It's super handy when embedding binary data in a webpage or even an app. Save the encoded version to a file, or copy it to the clipboard.

Open multiple files in File Details at once. This can be very handy when it's necessary to compare similar files.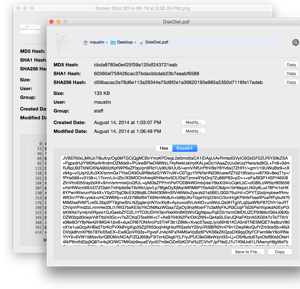 Quickly open a file by choosing "Open in File Details" from the Services menu. Works from either the Finder application menu, or by right clicking on a file.
Tunabelly Software Inc. is a Canadian software development company.
Specialize in making amazing macOS, tvOS and iOS apps.