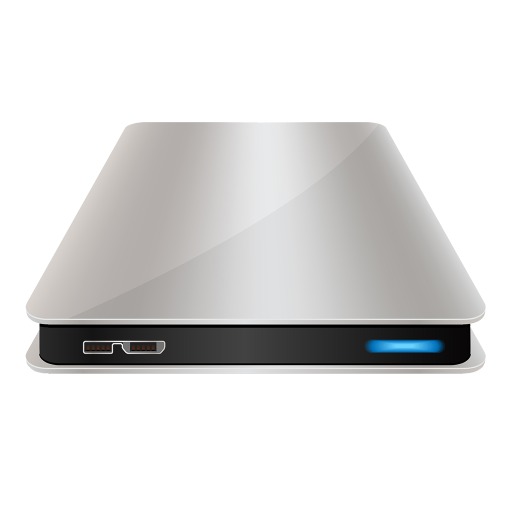 Reclaim GBs of disk space in about a minute.

Requires macOS 10.10 or higher
Available in English, French, Spanish, Italian, German, Japanese, Chinese (Simplified) and Russian.
Ever had your Mac almost (or completely) run out of disk space? If so, you've probably also tried to find out what's taking up so much space and how to get rid of junk. Sometimes this is easy, although most of the time a lot of the files that are hogging your Mac of much needed space can be tricky to find and remove safely. That's why almost 100,000 people trust Disk Diet to safely and easily clean their Macs.

It supports Dark Mode on macOS 10.14 Mojave so it always looks good. Get the free demo today and clean up to 10 different types of wasted space - Download Now
Disk Diet digs into Mac files you may not need and frees up a lot of storage; I'm talking about gigabytes of storage the first time you use it. Run the app and take a look at the space you reclaim.

Review from Noodle Mac
Once the app has done its magic, a simple click immediately erases all the dead weight, leaving you with a lighter (and probably faster) system.

Review from MacWorld
Remove unused applications.
Clean unused language translation from apps.
Clean caches which can get very large.
Clean out old application and system logs.
Remove old iOS software updates.
Empty the regular and iPhoto trashes, which can contain many files and folders.
Clean out old, fully downloaded files from the downloads folder.
Clean out downloaded mail attachments.
Safely remove old Xcode derived data folders.
Click here to see what's changed in Disk Diet 5.4.3 (October 12, 2018) and previous versions
Version 5.4.3 Changes:
[New] macOS 10.14 (Mojave) support including for the new system wide Dark Mode, as well as how-to enable Mail Downloads cleaning.
[New] Disk Diet now requires macOS 10.10 or higher.
[Fixed] Issue where the Unused Applications checkbox wouldn't be enabled in certain cases.
[Fixed] Potential crash on app startup.
[Improvement] Updated Paddle framework to 3.0.39 to include their fixes and improvements for licensing and activations.
Version 5.4.2 Changes:
[New] Full macOS 10.13 compatibility.
[New] Added ability to choose unused apps by last month, last year or last 2 years.
[New] Using two decimal places for GB sizes (ex: 1.54GB instead of 1.5GB)
[New] Cleaning out more caches folders.
[New] Updated Paddle service to 3.0.28 which improves and fixes many issues they were having.
[Fixed] Issue where some apps would show as never used when they had been previously launched.
[Fixed] Minor issues with some UI alignments for different languages.
Version 5.4.1 Changes:
[Fixed] Fixed potential crash on startup.
Version 5.4 Changes:
[New] Added clean up area for unused applications.
[New] Added option to not show the cleanup warning dialog again.
[New] Added preliminary support for the new Touch Bar.
[Fixed] Issue where the information popovers would display with incorrect colors and sizes.
[Fixed] Issue with slow scrolling when cleanup area dialogs were visible.
[Fixed] Issue where the disk space bar wouldn't always show the correct section sizes.
[Fixed] Issue where revealing an application language folder wouldn't scroll to it in the Finder.
[Improved] Minor UI fixes.
Version 5.3.2 Changes:
[New] Updated Sparkle framework to 1.14.0 to resolve potential security risk (see article on Arstechnica for more info).
[New] Using HTTPS for updates to futher improve security.
Version 5.3.1 Changes:
[Fixed] Fixed crash when opening on 10.7.
Version 5.3 Changes:
[New] Drive information including capacity, space available, model and protocol.
[New] Easy to read bar that shows how much space can be freed up by removing all the junk.
[Fixed] Potential crash when seaching for languages to remove.
[Fixed] Asking to install the helper app on each app launch.
[Fixed] Updated the Paddle framework to resolve some minor issues with licenses.
[Fixed] Updated the Italian translation. Thanks to Giovanni Maria Cusaro for this!
Our order process is conducted by our online reseller Paddle.com. Paddle.com is the Merchant of Record for all our orders. Paddle provides all customer service inquiries and handles returns.
Tunabelly Software Inc. is a Canadian software development company.
Specialize in making amazing macOS, tvOS and iOS apps.