Create professional Cocos2d particle emitters for iOS and OS X.
Compatible with Mac OS X 10.7 to 10.10
I have been making console games for 12 years and this puts some of the particle editors I have seen to shame.

Mac App Store Review from Alendor Vulaj
For cocos2d users, cocosbuilder can do the same thing (among many other things), but this one is really focused on particles and does the job very well.

Mac App Store Review from Jp Tse Tung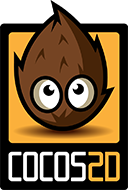 Create professional particle emitters in the standard Cocos2d plist format for easy importing into your app.
Customize every aspect with precise numbers, or use the sliders.
Import your existing emitters for easy editing.
Preview in full screen mode with the mouse cursor hidden.
Use an image, or a color for the background.
Tunabelly Software Inc. is a Canadian software development company run by Matt Austin.
Make amazing Mac OS X apps.