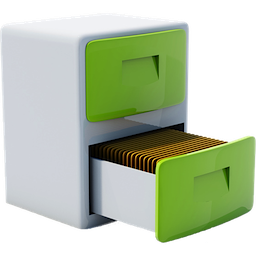 End the chaos of your unorganized files.
Sort all your files with built-in rules or create powerful custom ones.
No credit card, email or personal information needed.
Compatible with macOS 10.10 and higher.
Take a look at your Desktop, or the Downloads folder - is it a little disorganized? Or maybe really disorganized? Don't worry, it's really easy to clean up. Download Folder Tidy right now and choose the folder to organize and with one click you'll see the files get sorted into the appropriate sub folders (Pictures, Word Documents, Numbers, Archives, etc).

Need a little more control? Open up the preferences, change the order of the built-in rules, or start to make custom rules. Use the powerful predicate editor to make pretty much any rule you'd like. For example, create a rule to move all photos with a size bigger than 5MB and older than a year into a folder. Pretty neat, eh?

It even supports Dark Mode on macOS 10.14 Mojave, and multicore-CPUs for massively fast tidies.

Try the free trial today (with no limitations) and end the chaos of your messiest folders. An in-depth Folder Tidy tutorial is also available to help get you started.
Whenever I go to tackle the endless amount of collected files, Folder Tidy is the tip of the spear.

Mac App Store Review from EMJAYWLZ
Wow really easy. Now i can see my desktop picture!!!

Mac App Store Review from E-angel
Tidy up any folder (including the Desktop) by moving the mess of files into organized sub-folders. For example, all files that are movies go into "Movies", all images go into "Pictures", etc.
Use the simple yet powerful built-in rules for a one button tidy.
Create advanced custom rules to tidy the folder exactly how you want to.
Move everything back at the end of the tidy if you change your mind.
Click here to see what's changed in Folder Tidy 2.7.2 (September 26, 2018) and previous versions
Version 2.7.2
[New] macOS 10.14 (Mojave) support including for the new system wide Dark Mode.
[New] It now requires macOS 10.10 or higher.
[New] Massive speed improvement when the app is sorting through the files. We've reworked the engine that finds and sorts through the files to be smarter and also take advantage of multicore CPUs. These changes will decrease the time to finish a tidy by 500 to 1000%. Sorting through 90,000 files in folders and subfolders used to take 2 minutes & 6 seconds on a test Mac. Now it takes around 10 seconds.
[New] The in-progress window now shows the current rule that is being processed.
[New] Any errors related to moving files are no longer shown as modal alerts during the tidy. They are now available in a popover by clicking the warning icon that appears in the finished window.
[New] Undoing a tidy is now substantially faster.
[Fixed] Issue where it was possible for the app to run out of memory when sorting through TBs of files.
[Fixed] Updated Paddle framework to 3.0.39 to include their fixes and improvements for licensing and activations.
Version 2.7.1
[New] 400% speed improvement when analyzing and sorting folders with a large number of files. Ex: In a test, 6000 files took 71 seconds, now it takes 18 seconds.
[New] Overall improvements with the reliability of determining file types and moving them to the correct sub folders.
[New] Option to skip traversing inside bundles (ex: frameworks) when enumerating a folder.
[New] Added crash reporting in the unlikely event something goes wrong.
[Fixed] Issue where some developer files (ex: storyboards, xcworkspace, etc) would be incorrectly moved to Documents.
[Fixed] Issue where some iWork files would be incorrectly moved to Archives or Documents.
[Fixed] Issue where some audio files would be incorrectly moved to Movies.
[Fixed] Issue where folders could get moved first before the contents were sorted properly.
[Fixed] Issue where the number of of tidied files could be incorrect, depending on the timing.
[Fixed] Issue where the number of tidied files wouldn't get reset if a new tidy was chosen.
[Fixed] Issue where if an error was displayed during a tidy, that particular rule would not finish.
[Fixed] Issue where if an error dialog was displayed during a tidy it would be behind the progress window.
[Fixed] Updated Paddle service to 3.0.29 which resolves a number of their bugs related to licensing and purchasing.
Version 2.7
[Updated] The UI/UX of the app - almost everything has been improved!
[Updated] The Paddle framework which resolves a number of issues when purchasing or activating a license.
[New] When purchasing a license, it will automatically fill in the details in the activation window.
[New] Progress window shows the current number of files tidied.
[New] Finished window shows the total number of files tidied and the total time it took.
[New] Finished window has a button for starting a new tidy without having to re-launch the app.
[New] The state of the details disclosure triangle is now persisted across app launches.
[New] About window now shows the email and license key for easy access.
[Fixed] Issue where if the app couldn't access the last chosen folders, it would try anyways and show an error dialog about not having access. Now it displays a warning and will not allow a tidy until a new folder is chosen.
[Fixed] Issue where the app would become unresponsive when running a tidy.
[Fixed] Issue where the progress window could become hidden.
Version 2.6.3
[New] Updated Sparkle framework to 1.14.0 to resolve potential security risk (see article on Arstechnica for more info).
[New] Using HTTPS for updates to futher improve security.
Tunabelly Software Inc. is a Canadian software development company.
Specialize in making amazing macOS, tvOS and iOS apps.